Relax & Release at the River 8/7/2022
Relax into the flow of the river. Join me for a calming guided meditation to help you release tension and allow your energy to flow freely.  Relax, release, and ground yourself with the help of river energy.
We will be in the river for this meditation. Yes, I said IN the river!  You can choose to bring a camp chair to place in the river (it's not too deep), or you can sit in the river, or on the river's edge.
What better place to release than in water?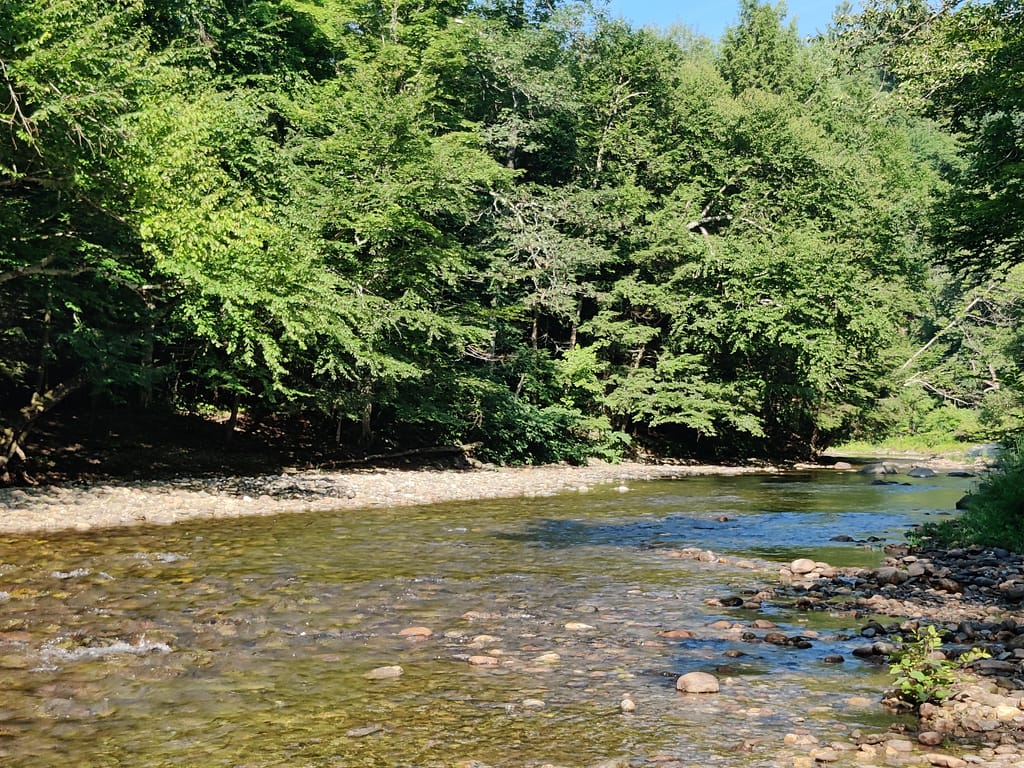 We will be taking a short 3 minute (or so) walk on "The River Trail" at Horseshoe Bend to the Huntington River.  The trail is short and level. There is poison ivy on the edges to be aware of. The short walk, settling in, and meditation should take about an hour.
Please plan to be at the parking lot 10 minutes early to gather your things together and begin walking at 9.
What to bring:
* A bathing suit, or clothing that you don't mind getting wet.
* Water shoes, if you have sensitive feet.
* A chair to put in the river and sit in if you'll be uncomfortable sitting on rocks, or in the river.
* A towel, blanket, or cover up.
* Bug spray- as a precaution… it wasn't buggy at all when I went recently.
Meet at the Green Mountain Audubon Center parking area (listed as P3) on their trail map above.
Take exit 11 for Richmond. Go two miles into Richmond, at the stoplight turn right. After the Round Church, continue on road bearing right.  Go approximately 5 miles, following signs for Huntington. Pass the Audubon parking lot on the right listed on the map as P2.  Pass Sherman Road on the right (the main Audubon building is on that road).
The parking area (listed as P3) is on the left shortly after you pass Sherman Rd. There is a sign that reads, "Horseshoe Bend Parking".  Park here. I have a red GMC Acadia.

It is a rather small parking lot, so I recommend carpooling, or meeting at the Richmond Park & Ride, if you know someone else who is going.
Suggested donation of $5 to $20 gratefully accepted at the event.
Please register here ahead of time, so I know who to expect and can be in touch if the event needs to be cancelled in case of bad weather. Contact me with any questions 802-233-4301.
I look forward to your joining me to Relax and Release at the River, Sunday, August 7th at 9 am.
Jenn