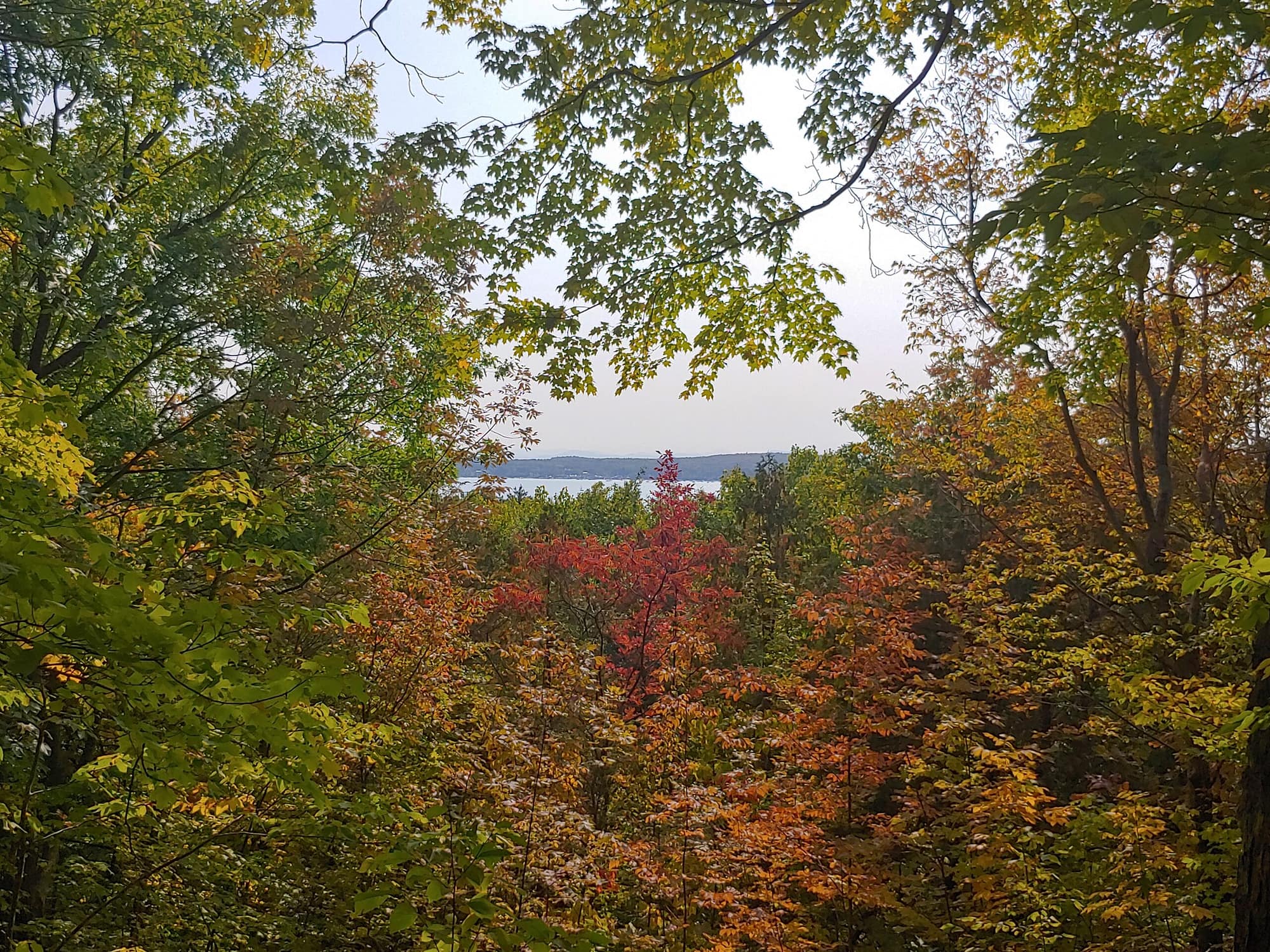 Wandering into Wellness Walk
Come wandering with me through the fall foliage. Unplug from your daily life and enjoy all the benefits nature has to offer.
This will be more of a wandering through the woods than an intense hike, but please note, we will be walking over varying terrain, including hills and rocky areas.
Connection with nature has profound positive impacts on many aspects of
our physical and mental wellness including:
~ Decreased stress, anxiety, and blood pressure
~ Increased happiness
~ Improved memory and attention
~ Increased immunity and improved healing time
~ Improved sleep
~Increased environmentally responsible behaviors
Please make sure you are dressed appropriately for the weather. Bring water to drink. We will meet at the trail head in the parking lot. Please register in advance so I know who to expect.
Date: Thursday September 29th @ 4pm- 5:30pm
Location: Niquette Bay State Park, 274 Raymond Rd

Colchester, VT 05446
Cost: Free, but you need to pay a day use fee to enter the park.
**in the event of strong wind or rainy weather the walk will be cancelled. I will contact those who are registered if there is a cancellation**
I offer EcoCoaching sessions. A typical session would take place outside in nature, in an environment like the one we will visit during this walk. Paying attention to the sights, sounds, and smells of nature has a centering and grounding effect, which is the perfect space for the self-reflection that will help us navigate struggles or learn about ourselves and grow.  If you are interested in learning more, visit my website.