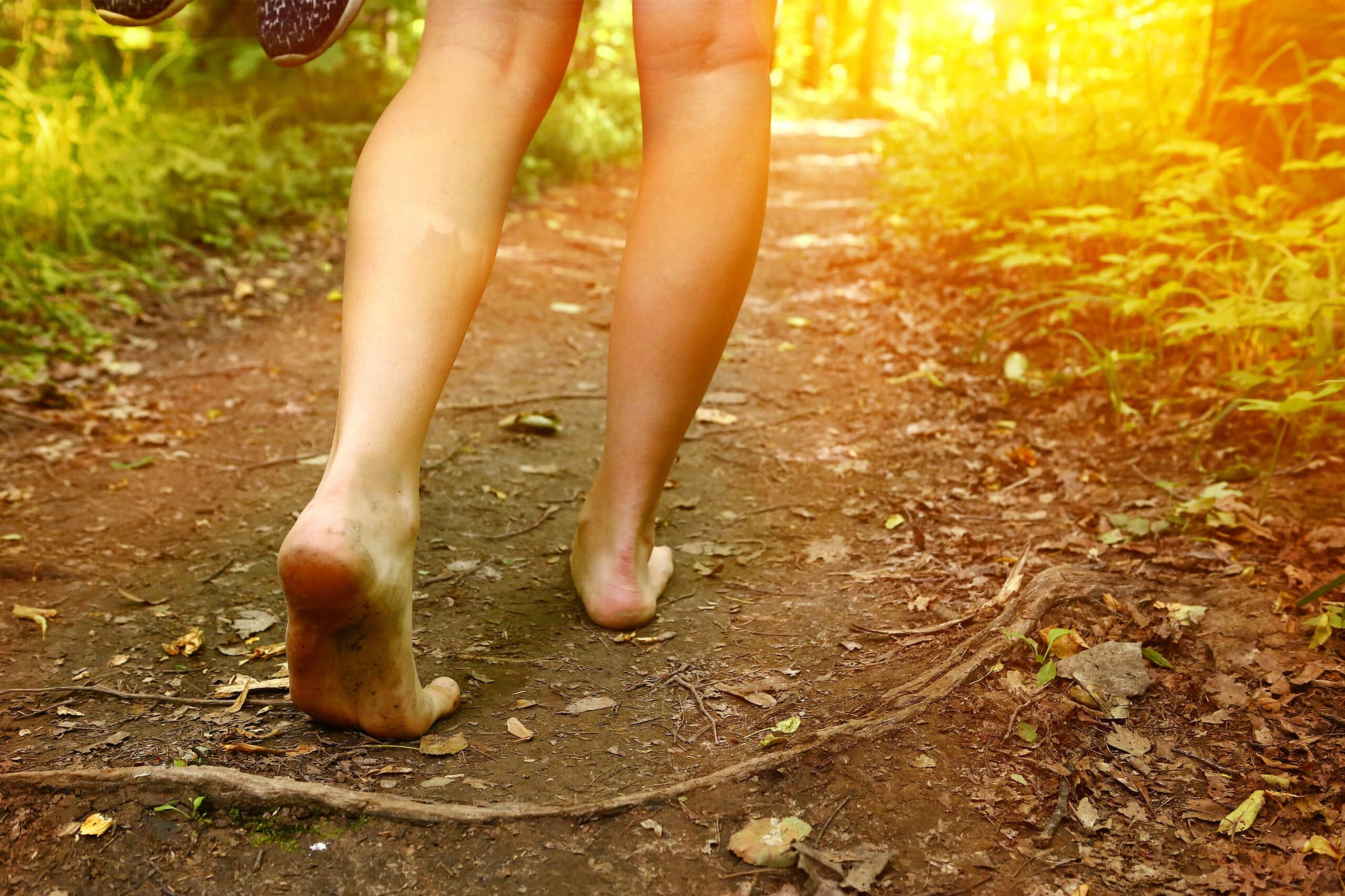 Earthing Meet up Group 9/22/2022
The concept of earthing is based on the premise that the earth has a subtle negative electrical charge on its surface, and that when humans make a physical connection to its surface the earth's natural electric charge reduces inflammation, pain, and stress, and improves blood flow and sleep. It is also based on the idea that humans absorb ambient EMF's, (electromagnetic fields) from electronics when we are not grounded, which can negatively affect our health. Earthing enthusiasts say that making a skin to ground connection to the earth neutralizes the electrical charge in the human body.
This may sound like a bunch of woo-woo to some of you, but I have been researching Earthing and have found that there is a scientific basis for the belief.  Most of the research are studies that are indoors using earthing devices that are connected to ground. The same principle should apply outdoors, it is just more difficult to study.
I do think that there is enough evidence that I'd like to try it for myself, and I'd love for you to join me!
This will be a free, informal group with the purpose of trying out Earthing together.  I'd also like to share the information that I've found about Earthing and hear any information or experiences that you have had if you've tried it before.
We will meet weekly for the month of September for 1 hour from 5:30 to 6:30, by the Burlington Earth Clock by Blanchard Beach at Oakledge Park. The fourth week coincides with the Autumnal Equinox on September 22nd. Let's squeeze in as much outdoor time as possible before fall and winter. In the Northeast the cold weather usually begins in October, which makes it less ideal for Earthing. Who knows? Maybe it's not only the lack of sun exposure, maybe reduced contact with the earth is also a contributing factor for those who get seasonal depressive disorder?
Week 1: (Thursday, September 1st)
Week 2: (Thursday, September 8th)
Week 3: (Thursday, September 15th)
Week 4: (Thursday, September 22nd) Autumnal Equinox: 9:03pm
This is a free event, but pre-registration is required so I know who to expect. You can register for all 4 weeks, or just attend one or two. Be prepared to kick of your shoes and socks and connect with the earth. This event will be cancelled if the weather is bad, and I will use the registration information to contact you if that happens.
The Earthing Meet up Group 9/22/2022 ticket sales has ended!